Click on link below to go to the next page
CLICK HERE TO LIST YOUR CLASSIFIED FREE
1st. Annual Ozark Springtime Mini-Expo; need crafters, vendors, garage salers, flea markets or anyone who wishes to sell their items. Booths only $25.00 for 5 X 8'. Great opportunity to see what you don't want. Expo will be held Saturday, March 18 at O'Bannon Center on Ramsey, Buffalo, MO. Call 417-689-3119 or 345-8412 to rent a space. Only room for 50 booths. So hurry and call today. $10.00 will hold your booth space. Also, plan now to get a booth for the Ozark Harvest Mini Expo in September and Ozark Christmas Mini Expo in November. Call today! For info Email Patty Case
POMERANIAN PUPPIES - POMERANIAN PUPPIES FOR SALE: OCCASSIONAL LITTERS TO CHOOSE YOUR 'FURBABY' FROM. DUAL REGESTERED APRI/ACA. UPON DEPARTURE TO THEIR NEW HOME, (NO SOONER THAN 8 WEEKS OF AGE), YOUR PUP WILL BE UTD ON SHOTS & WORMINGS, WITH POTTY TRAINING STARTED AND WALKING ON A LEASH. PRICES STARTING @ $400 DEPENDING ON SIZE AND COLOR. CASH ONLY. $150 DEPOSIT WILL HOLD YOUR CHOICE UNTIL TIME TO PICK UP. I DO NOT SHIP MY PUPPIES. REFERENCES FROM PREVIOUS BUYERS AVAILABLE IF DESIRED. CALL OR E-MAIL rosebud_65583@yahoo.com or crobbins @socket.net FOR FURTHER INFORMATION 417-532-5802 or 417-588-1908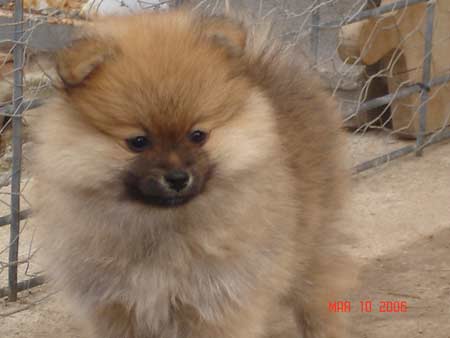 For info Email

NEW
For Sale:
Roofing Hoist
Buffalo MO
Email us for more info! ALSO...LOOKING FOR CLEAN, USED EGG CARTONS!!!
NEW
FULLHOUSE AUCTION
FRIDAYS AT 6 PM
1 MILE WEST OF LEBANON ON HWY 32
At the old Fullhouse Furniture Building
CALL FOR INFO 417-532-4953
O'NEAL'S CONSTRUCTION
SIDING--DECKS--REMODELING
FREE ESTIMATES
O'NEAL EVENS, OWNER
CALL 417 345 6239
For info Email
65 RETAIL WHOLESALE
1 mile North of Intersection 32 & 65 in buffalo, mo. SAVE UPTO 50% ON SOME ITEMS FOR THOSE LAST MINUTE GIFTS. WE HAVE TOYS, CLOTHING, TOOLS, GREAT GIFT ITEMS AND MORE AT GREAT PRICES "We Accept All Major Cards"